MY JOBS GALLERY

Pictures and information about my past projects for customers.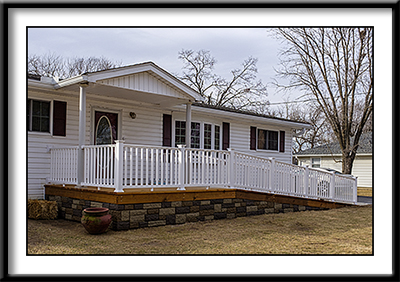 ARBORS CUSTOM BUILT FOR YOU!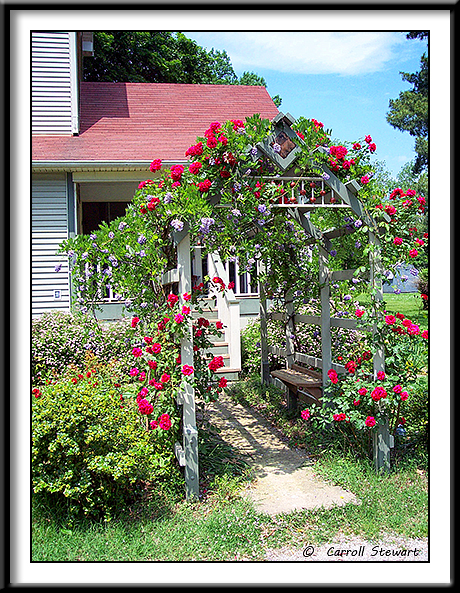 Custom Arbor of your design! All treated lumber, with oil-base primer and finish on all wood, to protect the plants. Or, if you prefer, we could use Red Cedar for the wood. No nails, exterior grade screws and galvanized bolts for construction. Posts set in concrete. Arbor size and design is up to your imagination!




DOOR LOCKSETS AND DEADBOLTS INSTALLED

Schlage Electronic Touch Screen Dead Bolt
Installed this deadbolt for a customer, recently. The door did not have an existing deadbolt, so I had to bore the holes for the deadbolt and backset, and striker.
This deadbolt uses batteries to make the bolt slide in the pocket to lock the door, and also will make the bolt recess into the door to unlock it. One just uses the number code on the touchscreen on the exterior of the door to unlock, and open the door to enter the home. There is a turn bolt on the interior of the door to lock the deadbolt at night, or to open the door to exit the house anytime.
When I returned the next day to the customer's home, to make sure everything worked as it should, the customer had already downloaded the Schlage App for her phone, and was able to lock and unlock the Schlage deadbolt from the App on her phone. Pretty cool. (She could do this from anywhere she can get a cell tower...)
Full Line Lumber is a True Value Dealer, and can order this lock for you.
Click here for more information about Schlage Dead Bolt




YOUR DOG OR CAT WILL LOVE THESE!




Custom steps for your pet to access your bed, or a sunny window they can not easily jump to. Older pets really appreciate a little help.
Made to your specifications, and size of your pet, so they can safely use them.




REPAIR OR REPLACEMENT TILE WORK!




Installed hand made ceramic tile for kitchen backsplash purchased by customer. Really added to kitchen decor.




ALL TYPES OF DOORS INSTALLED OR REPAIRED!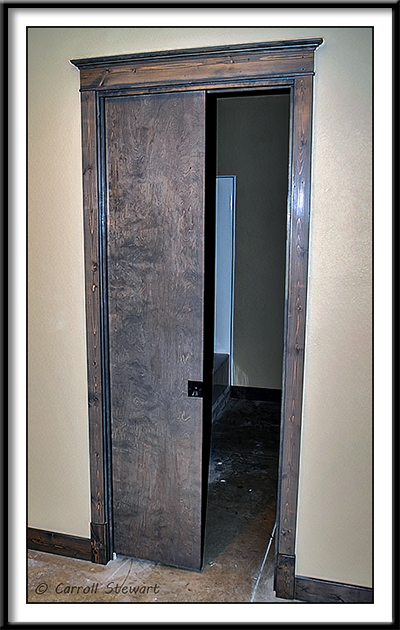 Custom stained trim and bathroom Pocket Door for apartment remodel. Perfect solution to save space in door way.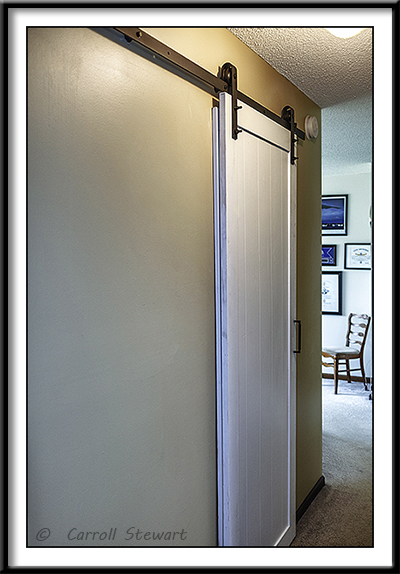 Another door solution to save space is to install a door on a "Barn Door" track. This door has a locking interior latch for privacy, too.





Custom Wood Utility Shelving




Custom built for you in any room, garage, or basement.





CUSTOM BATHROOM LIGHT BASE




Custom stained and finished light base for medicine cabinet light moves the light out to make mirror viewing optimal. Increases light to subject, and eliminates shadows...and looks great!
All content Copyright by Carroll Stewart - All rights reserved